Have a question, comment or concern? Maybe you just wanna say "Hey!" Please feel free to get in touch with us, we'd love to hear from you no matter your reason.
TRUE FREQUENCY PRODUCTS EXECUTIVES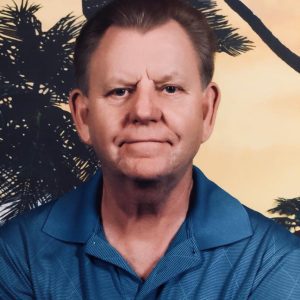 Marv Reeves is the founder and co-owner of True Frequency Products. Just over ten years ago, Marv and his wife Betty were attending a home and garden show in Phoenix AZ. Marv recalls Betty waving for him to come over to a booth that was demonstrating how their frequency products worked. Marv stood back and watched as they were doing balance tests on people. He laughs now as he remembers telling Betty its snake oil, lets go. After being convinced to do their demo Marv said that is about the weirdest thing he had ever experienced.
Ten years later, Marv and his company have helped tens of thousands of people from around the world discover the health benefits of frequency technology. Marv believes the human body was never meant to be exposed to electromagnetic pollution. Devices we use in our daily life such as smartphones, tablets, portable computers, microwaves and hundreds of other electrical devices that expose people to electromagnetic pollution. Marv will often ask people, have you ever felt better when you are walking barefoot on the earth or when your hands are in the soil working in the garden? If yes, the reason is you are grounding yourself to the earth's frequency. That is the essence of the technology in all of True Frequency Products.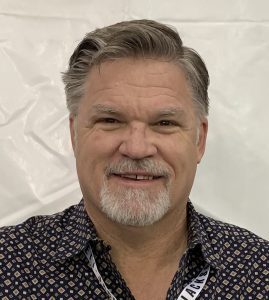 Terry Cannon is a Founding Partner and Co-Owner of True Frequency Products. He first experienced the benefits of grounding technology in 2009. At that time, Terry was working in the Financial Service industry and had a booth at a Music Festival. While wandering around the event he and his wife, Chava, came upon a booth selling frequency jewelry. After doing the demo he was completely amazed. Chava, on the other hand was a complete skeptic and was quick to inform him that this was all a scam. "There's no way you that you can put on a bracelet and magically reduce your pain. There is no magic pill!" she said. Terry had a double knee replacement, and was suffering with debilitating knee pain. He bought the band wanting to try it, even though Chava tried to convince him that he was just wasting his money on a parlor trick. After wearing the band for a few days, the pain in Terry's knees had subsided. He was moving around much better, so he told his wife, and she adamantly responded that it was all in his head. Terry smiled and said, "Even if it is in my head, I'm feeling good and I'm going golfing".
Today, his knees do not bother him anymore and he moves around better than someone half his age. And he hasn't stopped golfing since. Chava became a believer after seeing the transformation in Terry, and now promotes and wears the jewelry religiously. Terry spent 20 years working as a Computer Operator and Telecommunications Engineer. After learning about the effects of EMF (electromagnetic frequencies) he now understands why, after sitting in front of a bank of computers all day, he was so exhausted; why he was always feeling weak and tired. In 2013 Terry and Marv crossed paths on the same journey. A journey to tell their stories, to educate, and help as many people as they can. They partnered together to create True Frequency Products. Terry now spends his time traveling the country helping to educate others on the benefits of Grounding Technology and True Frequency Products. He truly loves to see the expressions on the faces of others when they feel the power of TRUE FREQUENCY. Like the transformation he experienced, he thoroughly enjoys seeing the difference this product makes in the lives of others, from testimonials and return customers. This has become his passion and is his true calling. DO THE DEMO – FEELING IS BELIEVING.